You can order author copies after your book is published. These are regular copies of your print book. Unlike proof copies, which are available before publication, author copies do not have a watermark on the cover.
Author copies are available for the printing cost, plus the cost of shipping. Free Prime shipping is not available for author copies.
How to Order Author Copies on Amazon KDP #
2 Click "Order author copies" next to your print book.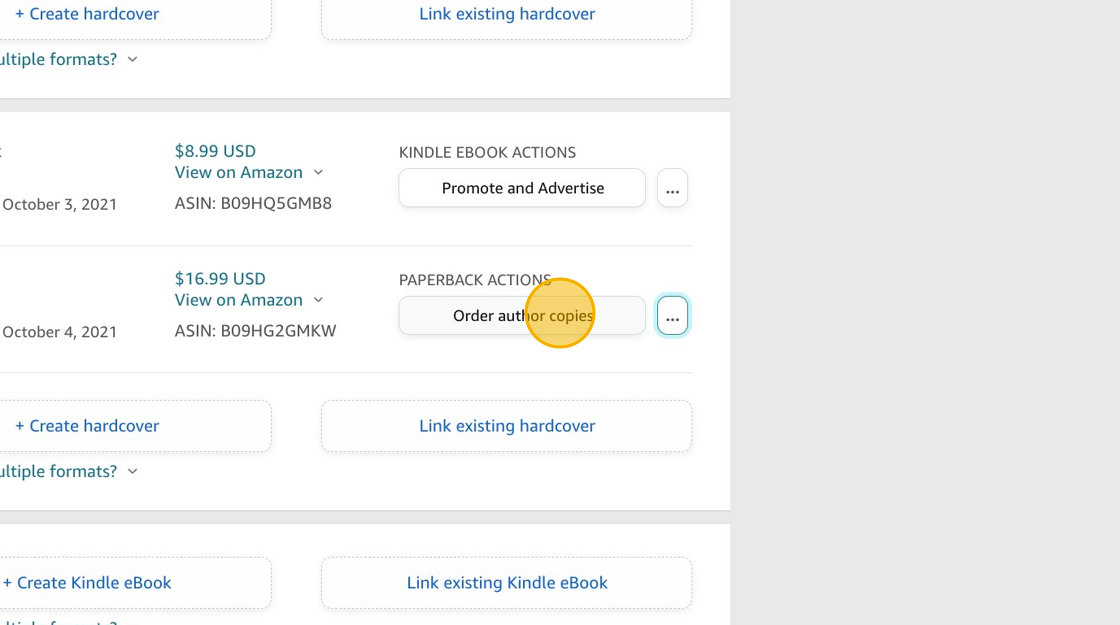 3 Enter the number of author copies you want to order.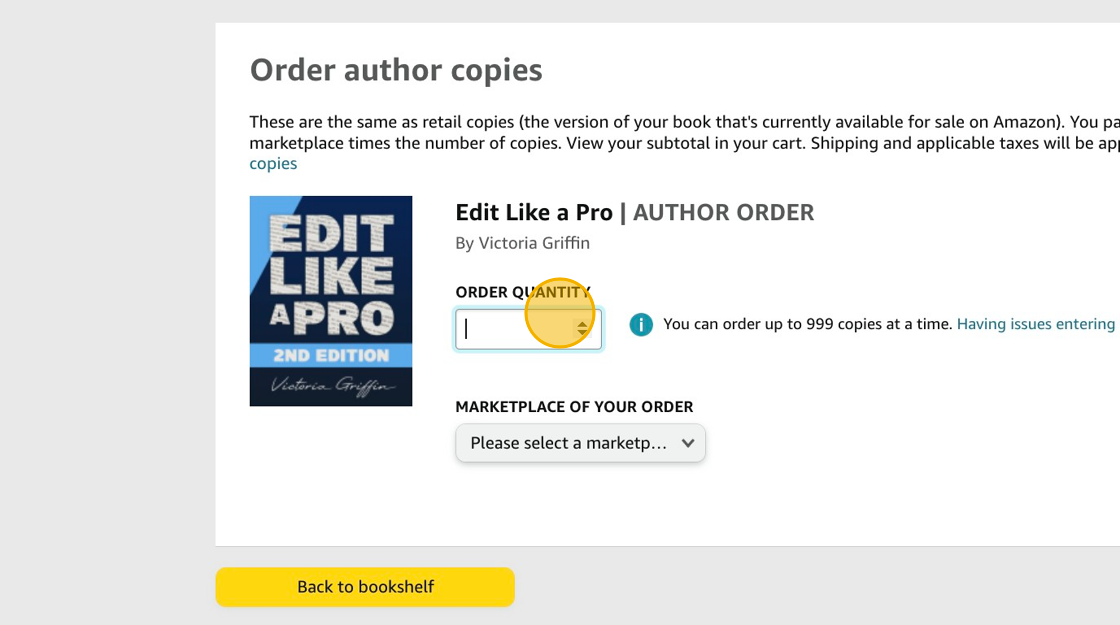 4 Select the "Amazon.com" marketplace if you are in the United States.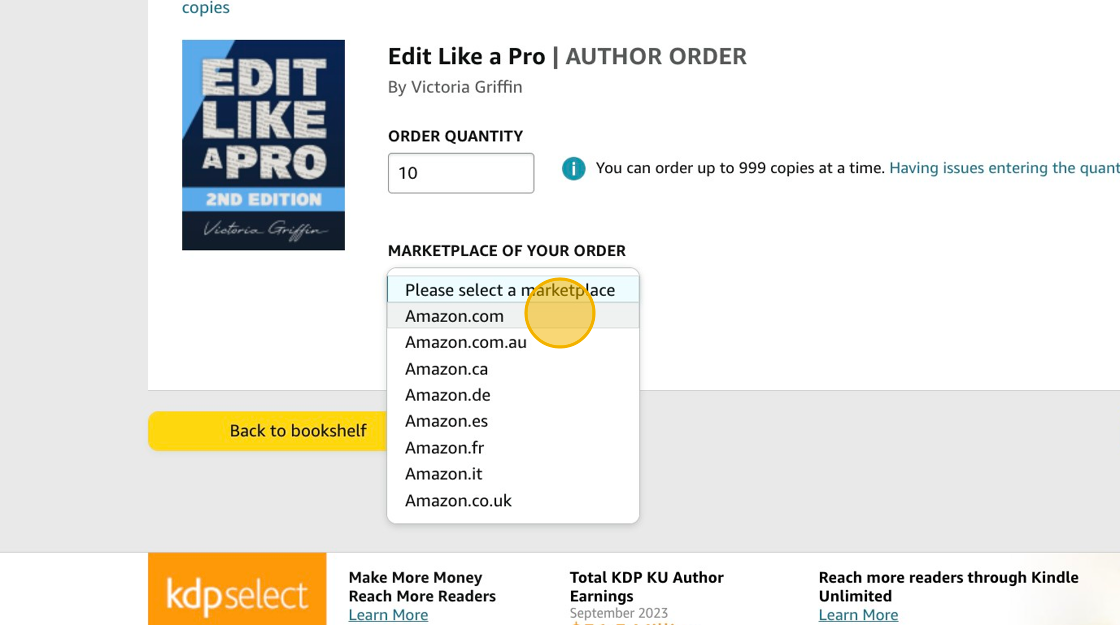 5 Click "Add to cart"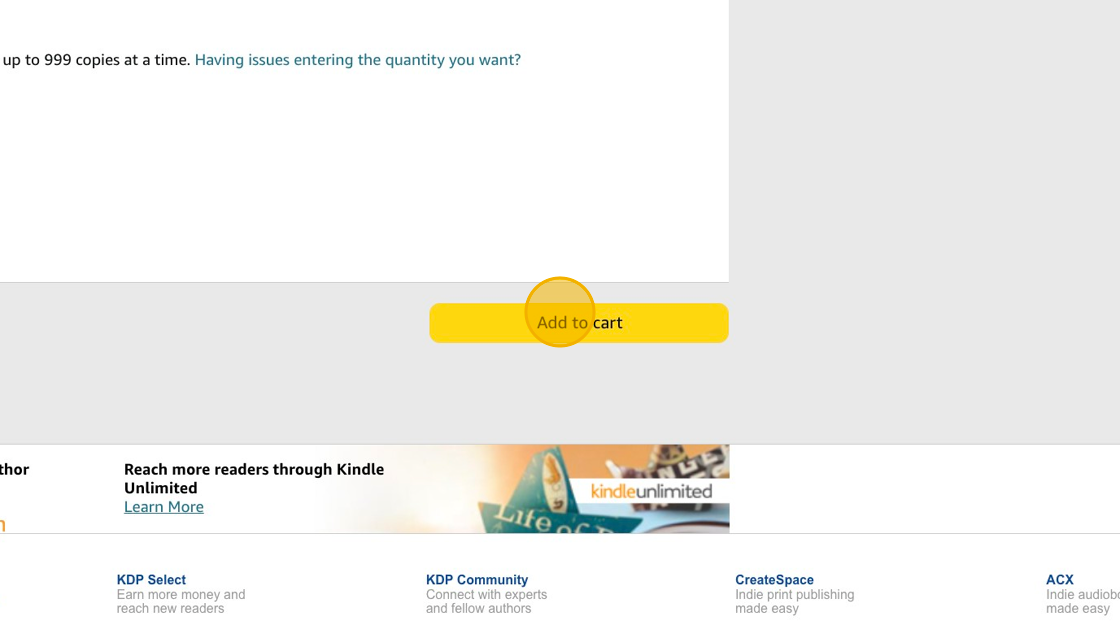 6 Check out through your Amazon account.
Was this article helpful?