Use our Booking Form to book services with Blue Pen.
1 Click "Book Services"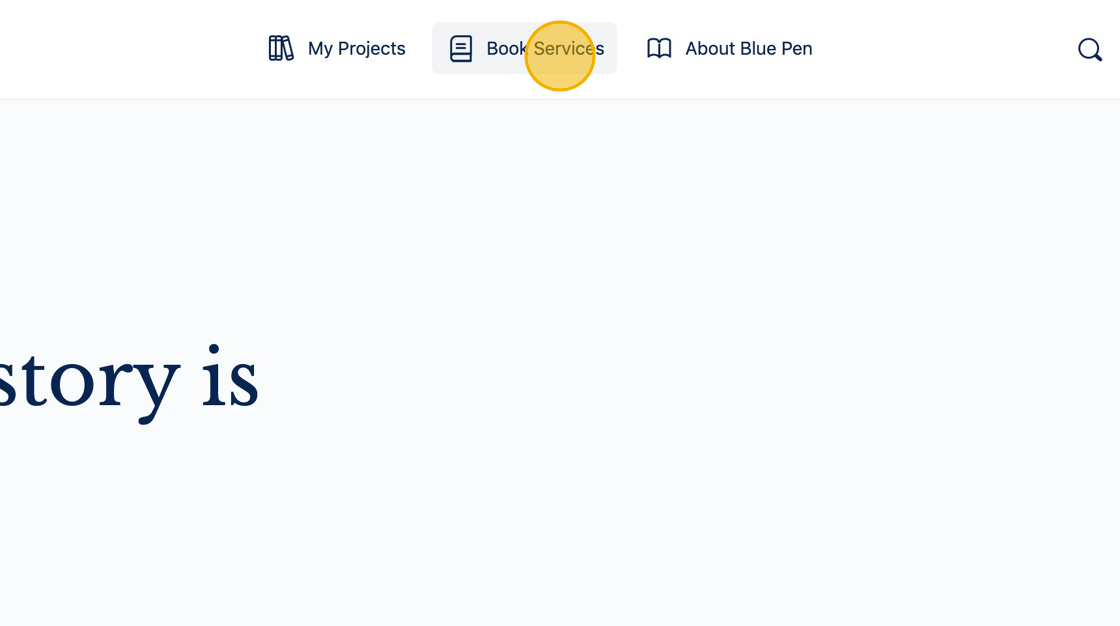 2 Select your project or create a new one.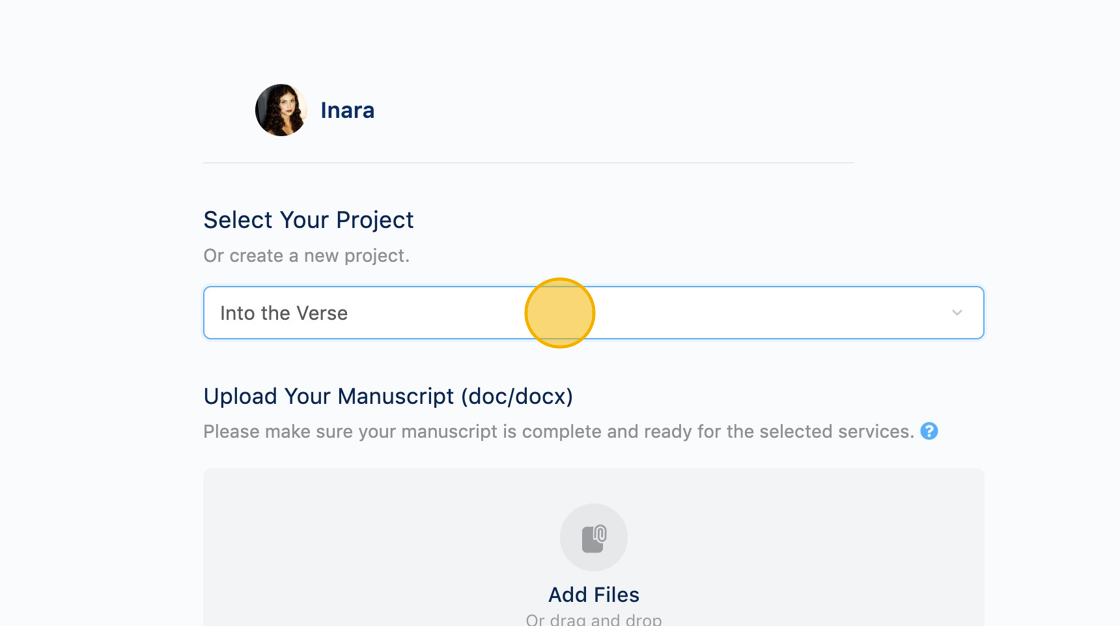 3 Upload your finalized manuscript. It should be ready for the services you are booking.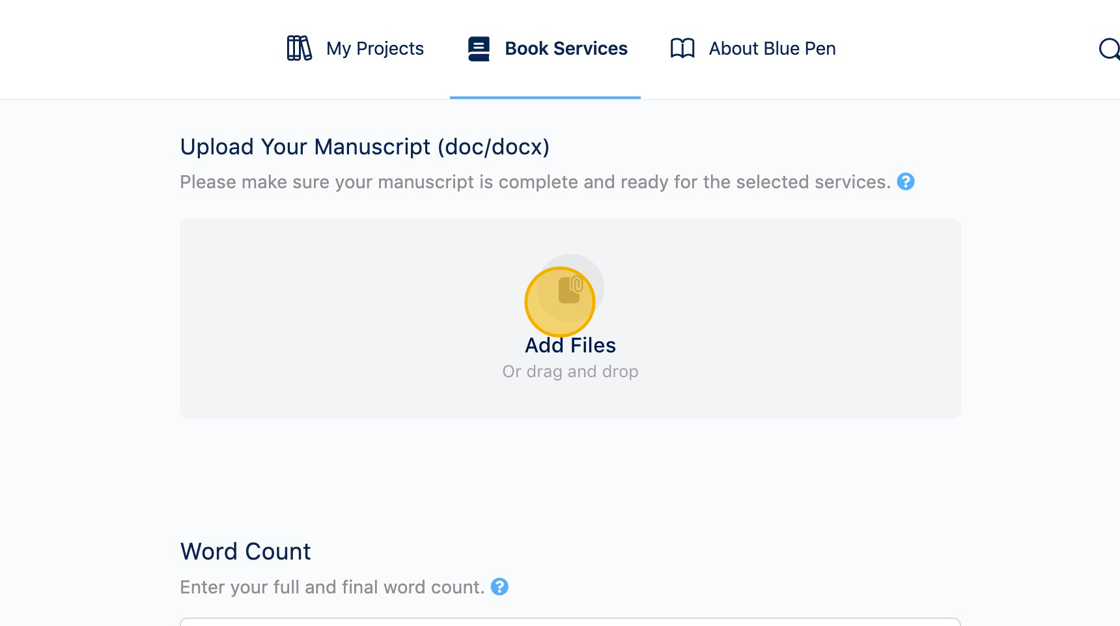 4 Enter your final and exact word count. Get the word count from Microsoft Word.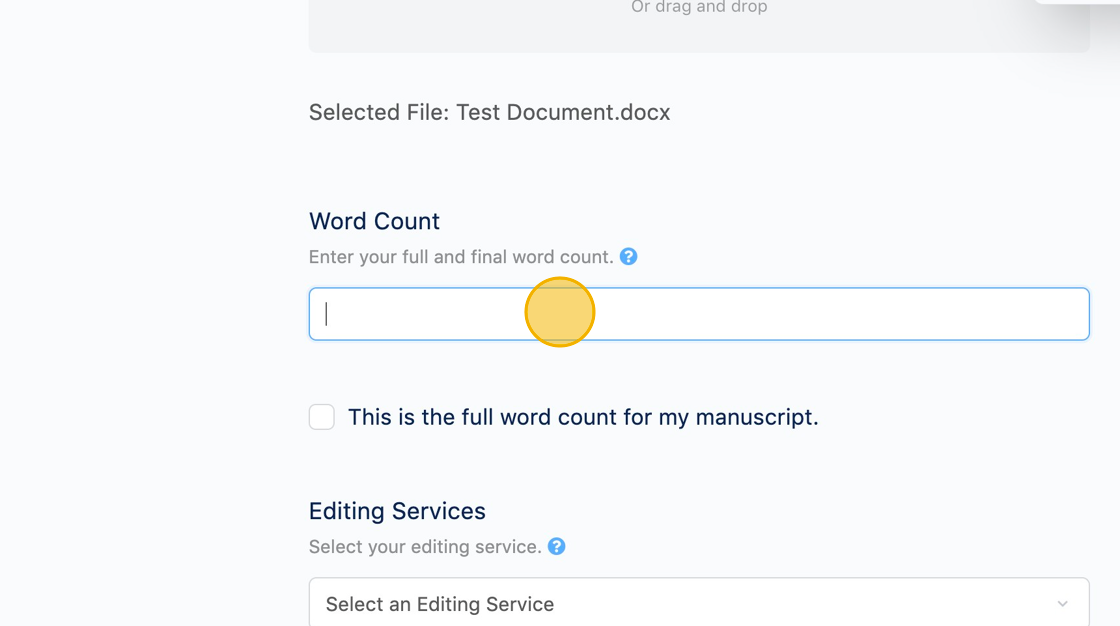 5 Click the box to verify your word count.
6 Select your editing service, if applicable.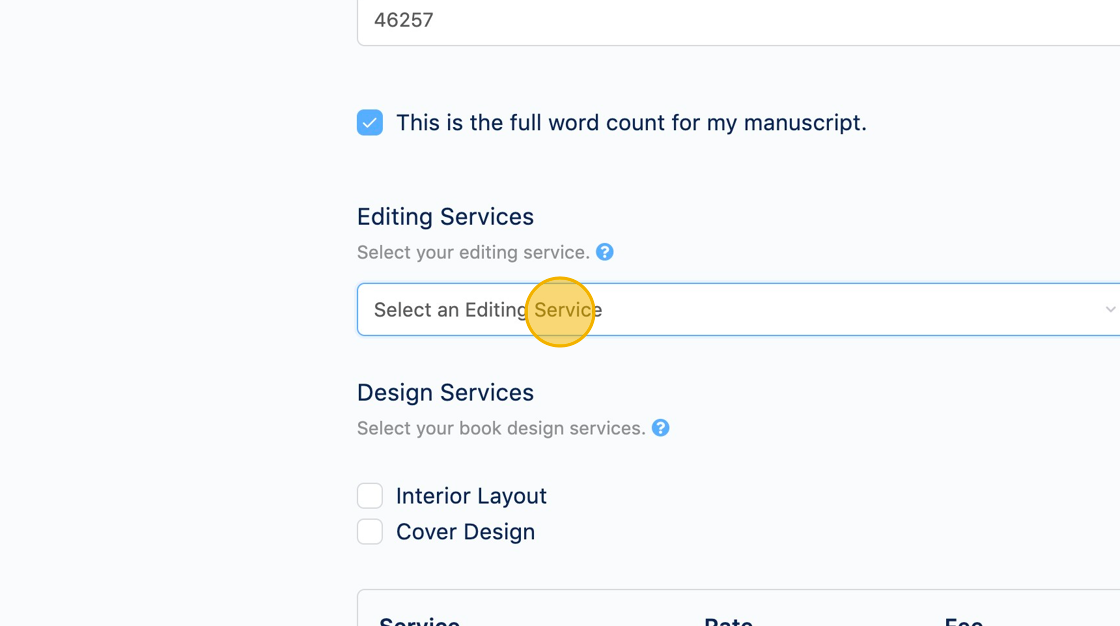 7 Select your design services, if applicable.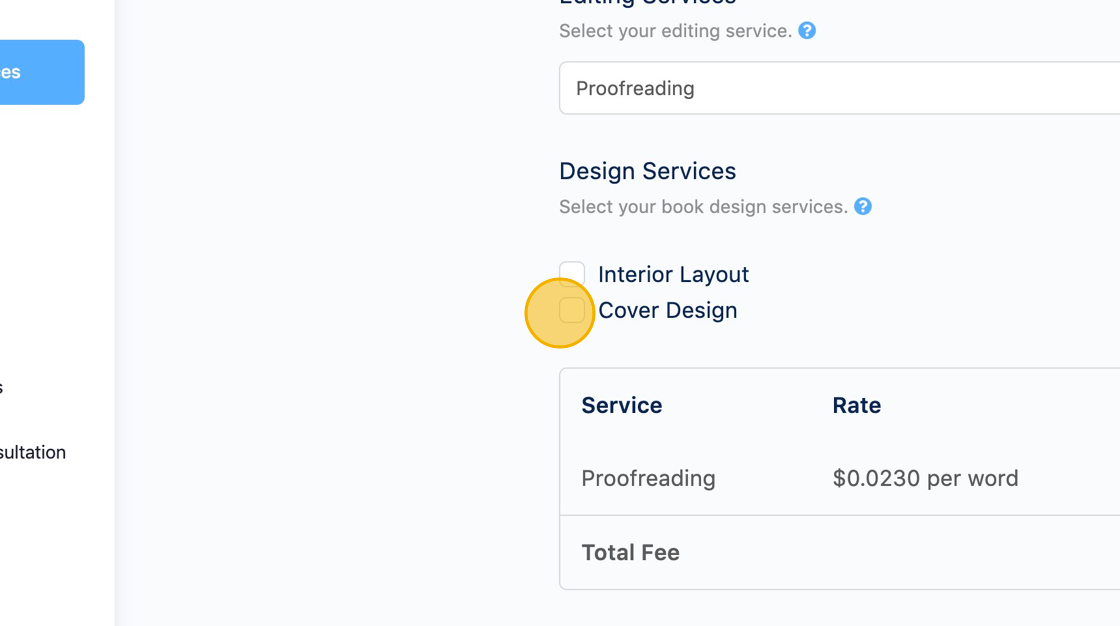 8 Choose your editors and designers from the dropdowns.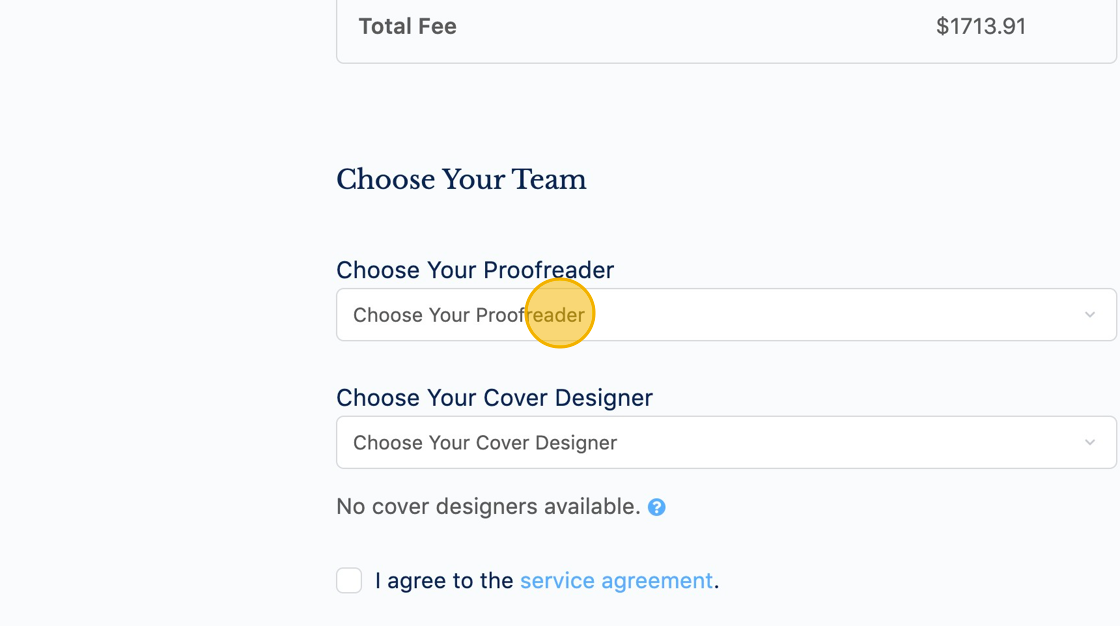 9 Read and agree to the service agreement.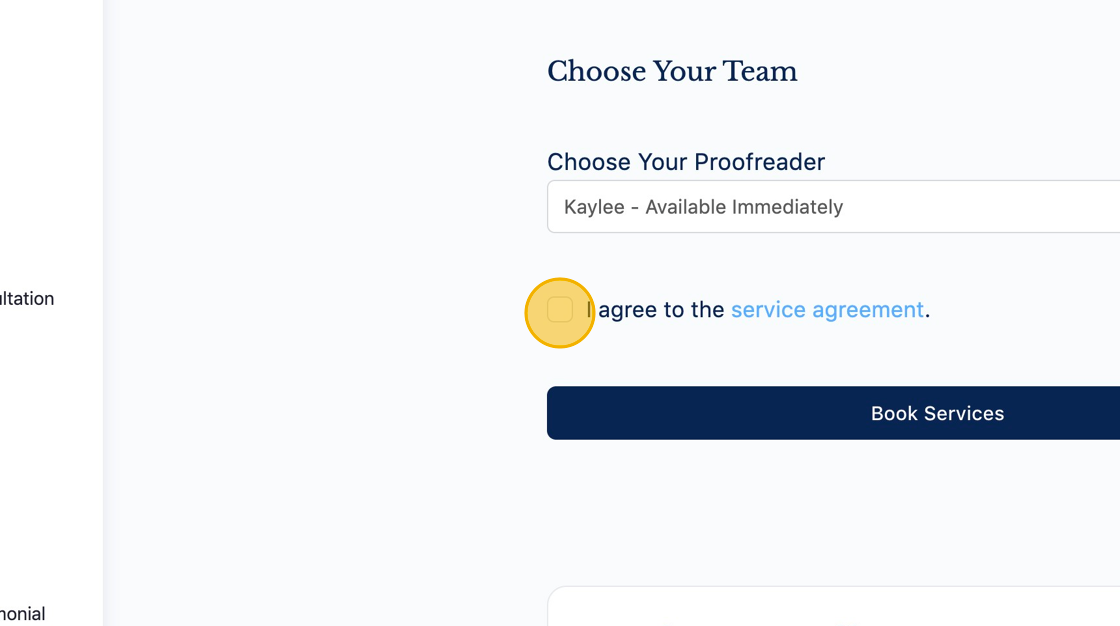 10 Click the "Book Services" button.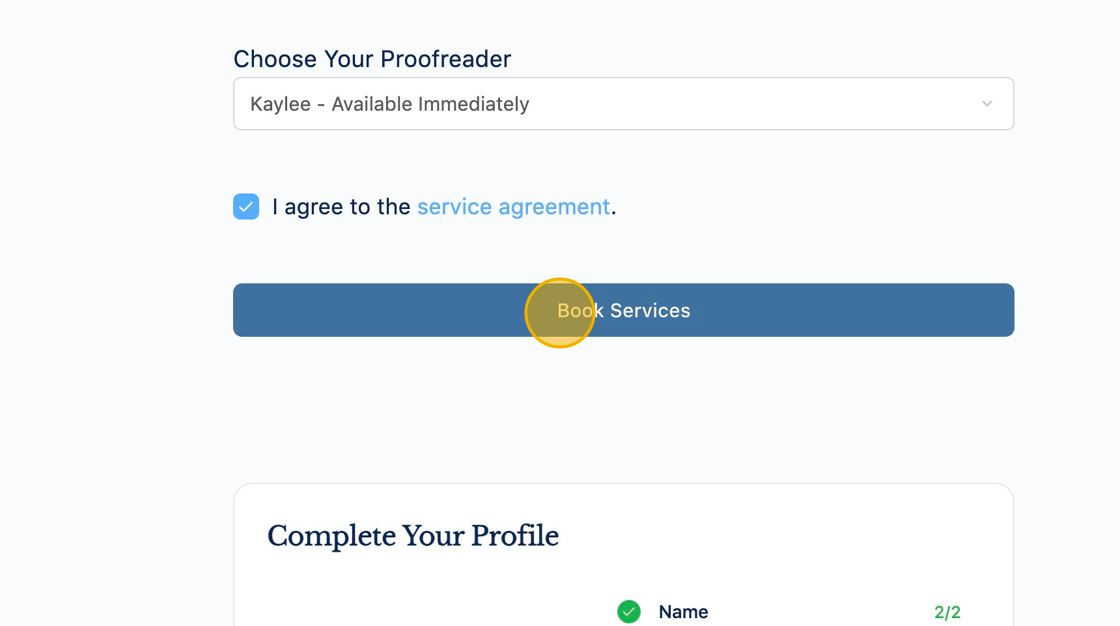 11 Enter your card number in the field.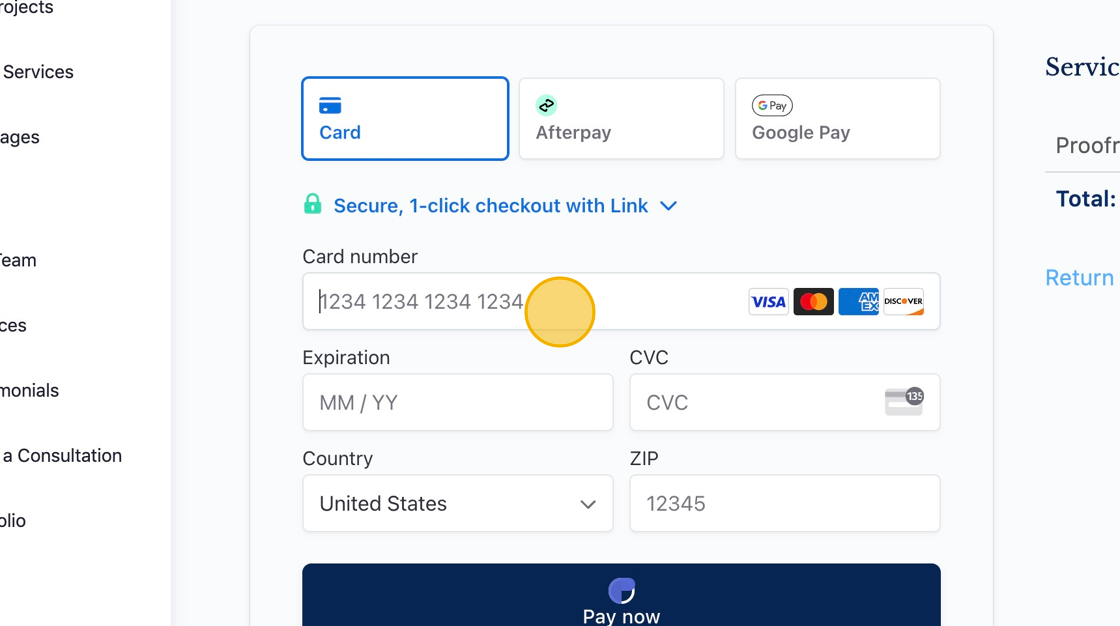 12 Add the rest of your card details.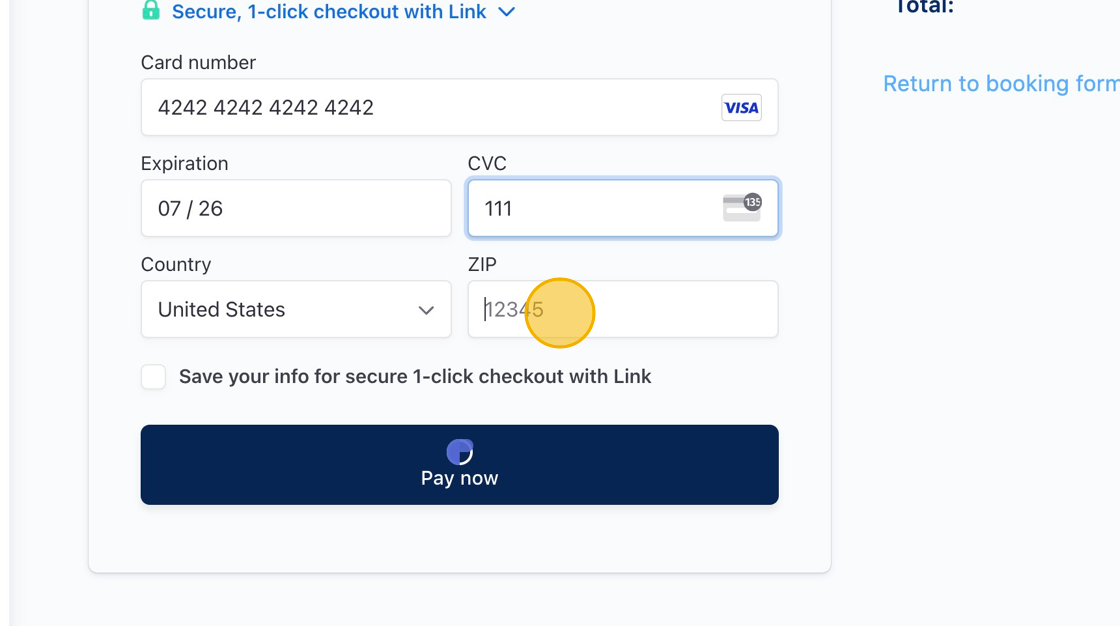 13 Click "Pay now"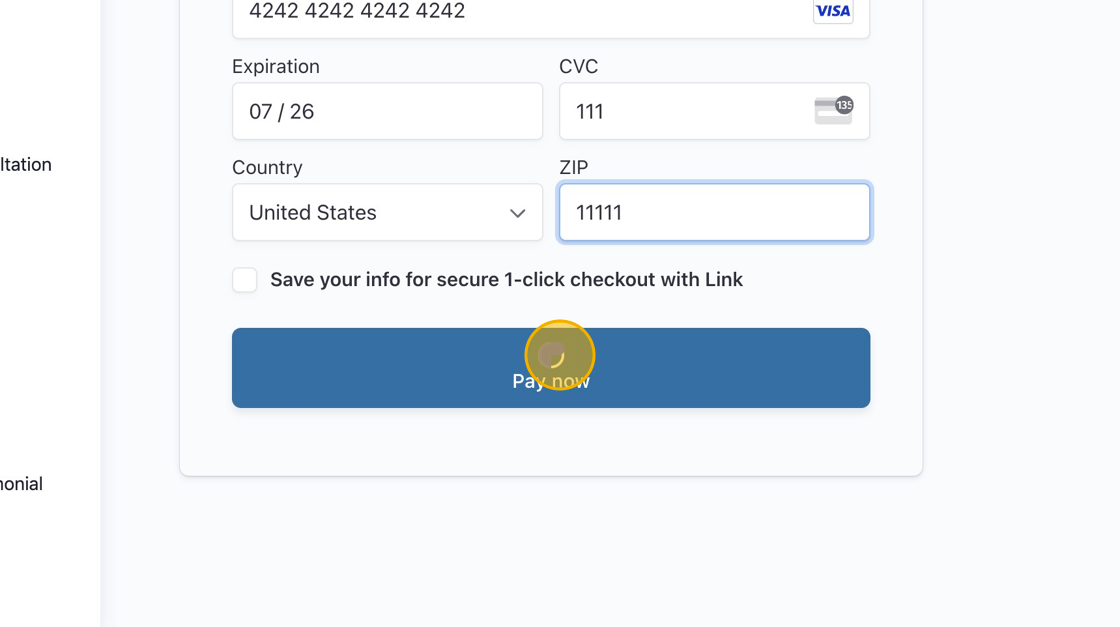 14 Congratulations! You have booked your services with Blue Pen. You can now view and complete your briefs.
Was this article helpful?